Anna Alexander vs. Isaac Watts
Anna Alexander
As we have learned, Deaconess Alexander exemplifies the pursuit of brotherly love no matter your circumstances in life.
Let's step back in time as we walk through the Georgia Kudzu to find the church where Deaconess Anna Alexander is buried and where she spent much of her ministry:
Good Shepherd Church and School is such an awesome vacation destination that our own Presiding Bishop Michael Curry took time out of his busy schedule to visit the place of Deaconess Alexander's ministry. He gives it a Bishop's "thumbs up" and now all Episcopalians across the globe will be flocking to this new "must-do" locale: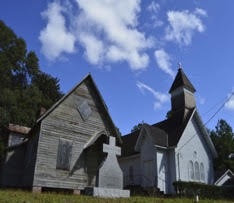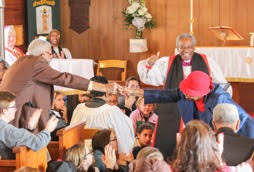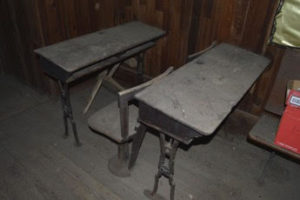 Although he gave the school his enthusiastic bishop approval, Bishop Curry is probably thankful he didn't have to sit in these desks as a student. You can almost hear the voice of Deaconess Alexander telling her class to "pipe down."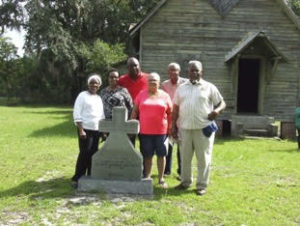 Deaconess Alexander's former students can attest that her love for them was tempered by an indomitable will that brooked no argument. These students were here to learn to read, write, and love the Lord.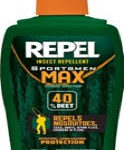 If you find yourself on a pilgrimage to George, make sure you take some mosquito repellent. You'll thank me later. Not only does it repel mosquitos, but chiggers too!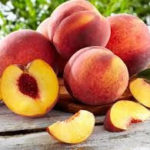 While in town, make sure you try some sweet Georgia peaches:
…Nothing could be finer.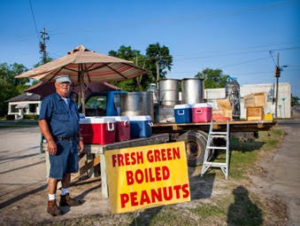 And stop at the corner to grab some Hot Boiled Peanuts. We are sure they were Deaconess Alexander's favorite.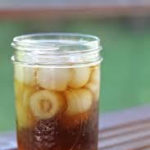 Finally, when the heat gets so hot you want to slap a brother, grab yourself some sweet ice tea, a rocking chair, and a fan; set yourself down and say a little prayer for people like Deaconess Alexander who has taught us how to be better people, just by her example. Vote #TeamAnna
Isaac Watts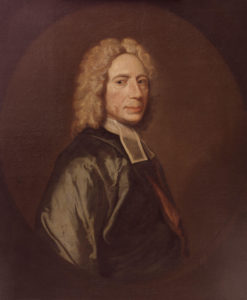 Isaac Watts, famously thought of as the father of English hymnody, was born in Southampton, England, on July 17, 1674. Whereas many English people were members of the Church of England, Isaac's identity as a Nonconformist shaped his vocation and ministry. He received a classical education in Latin, Greek, and Hebrew and demonstrated a proclivity to rhyme at an early age. As he grew older and progressed in his studies, he was offered a scholarship to study at Oxford or Cambridge as a candidate for ordination in the Church of England. He refused this opportunity and chose to study at the Dissenting Academy at Stoke Newington. He was ordained as a Nonconformist minister in 1702 and served a congregation in London for ten years.
Isaac is credited with writing between 600 and 750 hymns, a quarter of which are still in popular use. Many of his hymns were metrical adaptations of the psalms for use in English-speaking congregations. His hymn-writing was said to flow from his own personal faith, described as "gentle, quiet, sturdy, and deeply devout." The Hymnal 1982 contains seventeen of Isaac's hymns including "Joy to the world," "From all that dwell below the skies," and "When I survey the wondrous cross."
In addition to hymns, Isaac wrote a textbook called Logic. The full name of the book likely did not fit on the cover: Logic, or The Right Use of Reason in the Enquiry After Truth With a Variety of Rules to Guard Against Error in the Affairs of Religion and Human Life, as well as in the Sciences. The book defined logic as a practical art and became a standard text in universities and among philosophers.
Isaac spent the last few decades of his life largely out of the public eye because of health complications. He continued writing sermons and hymns as well as writing on less religious topics such as the English language and logic. He died in 1748.
Collect for Isaac Watts
God of truth and grace, you gave Isaac Watts singular gifts to present your praise in verse, that he might write psalms, hymns, and spiritual songs for your Church: Give us grace joyfully to sing your praises now and in the life to come; through Jesus Christ our Savior, who lives and reigns with you and the Holy Spirit, one God, for ever and ever. Amen.